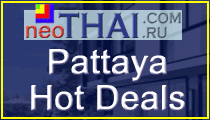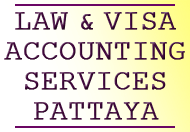 Taux de change du baht de Thaïlande fr.PROMOTHAI.com
THB
buy
sell
USD
33.833
34.2408
EUR
35.918
36.7055
GBP
40.9879
41.9262
HKD
4.2905
4.3812
JPY
25.4232
26.1783
20 Mar 2023
Vente - Very good price! 3 bedroom condo with large balcony a seaview at Mae Phim Beach
R20334
Appartement 4-Chambres à coucher 84 m²
Rayong, Laem Mae Phim
Seaview Condominium

Very good price! 3 bedroom condo with large balcony a seaview at Mae Phim Beach





Prix de vente
3 500 000
THB

- Propriété privée

Updated 8-12-2020



Chambres à coucher - 4
Salles de bain - 2

Distance jusqu`à la plage - 50 m.

Vue sur la mer:

Piscine: commune

Gardiennage


Climatisateurs - 3

Ameublement complet

Cuisine

Fourneau à plaques éléctriques/à gaz

Réfrigérateur

TV

Internet WI-FI


A lovely and fully furnished accommodation for those who value high
standards. Four rooms and kitchen on the fifth floor, 100 meters to the
beach, wonderful views of the pool area and the beach. Here you live
next door to nice neighbors. The apartment is sold with freehold for
Thai citizens. 93685

The apartment is sold including furniture, curtains and decoration. You
will find comfortable indoor climate through A / C facilities in all rooms.
Tiled floors throughout the apartment. All walls and ceilings are
painted in light colors. The accommodation is equipped with recessed
ceiling spotlight in all areas. Central water heaters provide the
showers and the kitchen with hot water.