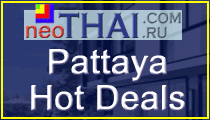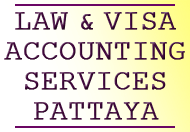 Taux de change du baht de Thaïlande fr.PROMOTHAI.com
THB
buy
sell
USD
34.2062
34.6241
EUR
36.6225
37.4851
GBP
42.187
43.181
HKD
4.3523
4.4503
JPY
24.451
25.2837
19 May 2023
Location - Baan Sammi - Lychee Lodge
R8512
Maison particulière 1-Chambres à coucher 33 m²
Chiang Mai, Doi Saket
79/3 M. 6, T. Pa Lan, A. Doi Saket, Chiang Mai 50220
Terrain d`une superficie de 1740 Wah ( 1 Wah = 4 m² )



Prix de location

8 700
THB/mois
8 700
THB/mois

6 mois

Updated 11-10-2022



Étage - 1
Chambres à coucher - 1
Salles de bain - 1

Distance jusqu`à la plage - 5 m.

Vue sur la mer:

Piscine: commune

Gardiennage


Ameublement complet

Cuisine

Four à micro-onde

Fourneau à plaques éléctriques/à gaz

Réfrigérateur

Lave-linge

Internet WI-FI


Little lakeside bungalow in natural garden, 10 mi to city.

Location: 10 mi (15 km) northeast of Chiang Mai, or 11 mi (18 km) to
Tha Phae Gate, or 4 mi (7 km) to Doi Saket, in countryside, within a
fenced, quiet and secure 1.7 acres (7,000 m², or 4 rai) private property
with a park-like natural garden and a few houses.

Size of private areas: Interior living area 355 ft² (33 m²), plus open-
spaced roofed living area 45 ft² (4 m²), plus private garden area ca.
155 yd² (130 m²).

Building: Detached bungalow, mosquito-tight: Bedroom, with 2 single
beds, table, chairs, laptop friendly workspace, wardrobe, cooling fan.
Living and dining room with integrated kitchen: Dining table, chairs,
wall fan, kitchen fully equipped e.g., hot plate, microwave, refrigerator,
sink. Bathroom, with hand wash basin, western-type toilet, electric hot
shower. Laundry hut, with washing machine.

Private garden: Terrace, small roofed terrace with gas cooker,
barbecue, seating area, patios, staircase dock.

Community garden: natural, with ponds, canals, bridges, pathways,
driveways, tall trees, bamboo, fruit trees, herbaceous plants. The large
natural swimming pond, 300 ft (90 m) long and 23 ft (7 m) deep, can
also be used for boating and occasional fishing.

Facilities: Free and unlimited Wi-Fi Internet throughout the property,
village tap water (drinkable), parking (1 car) within the property,
covered parking spaces for bicycles and motorbikes, using the boat on
the large pond, barbecue equipment in the garden, roofed community
seating area with LAN connection.

Meals: Self-catering. Grocery and ready meal delivery services
available. Some grocery shops and food stalls with Thai dishes are
within walking or cycling distance.

Transportation: Public transportation available (from and to the public
road in front of the property gate), fare to Chiang Mai ca. 60 Baht.
Reliable and inexpensive app-based transport service from Grab
(GrabCar, GrabBike) available. Renting a car, motorbike, scooter, or
bicycle possible.

Pets: 1 male dog and 5 cats live on the property outdoors, therefore
these animals may occasionally roam and hang out in private garden
areas. However, our dog does not allow any other dogs in its territory.
Therefore and unfortunately, guests with their own dogs cannot be
accommodated.

Suitability: This home is best suited for a single person or a couple,
who likes nature and an inspiring tranquil environment e.g., the elderly,
retirees, writers, artists, digital nomads, people on long-stay vacation
and sabbatical leave, as well as employees working in the east,
northeast or southeast of Chiang Mai.

Visits: Any day between 9 a.m. and 5 p.m., but 1-day prior notice via
email or messenger is required. The entire property and the exterior of
all rental houses can be viewed. The interior of a house can only be
viewed if it is not currently rented.

Rental rates: 8,700 Baht per month, tap water and WiFi included,
electricity extra. Security deposit equals 1-month rent. Minimum rental
commitment 1 year.

Rental availability → https://baansamminews.blogspot.com

Online Album (over 70 photos, maps, videos) →
https://goo.gl/photos/GM5GJWNKsob4pyU97

Location on Google Maps →
https://goo.gl/maps/q6aYAZskDAGWzjRL7

First contact via e-mail or Facebook Messenger, please.