Location -
R17528
Maison particulière 4-Chambres à coucher 300 m²
Pattaya, Jomtien
138/104 VIEWPOINT VILLAGE MOO 12, CHAIYAPRUEK 1,JOMTIEM CHOBURI 20150
Terrain d`une superficie de 100 Wah ( 1 Wah = 4 m² )



Prix de location

65 000
THB/mois
65 000
THB/mois

6 mois

65 000
THB/mois

année

Updated 31-5-2018



Étage - 1
Chambres à coucher - 4
Salles de bain - 4

Distance jusqu`à la plage - 500 m.

Vue sur la mer: t

Piscine: personelle

Gardiennage


Climatisateurs - 3

Ameublement complet

Cuisine

Four à micro-onde

Fourneau à plaques éléctriques/à gaz

Réfrigérateur

Lave-linge

TV

Internet WI-FI


Luxurious Villa .View Point Village has a private pool villa is situated
in Soi Chaiyapruek, just 500 metres away from Jomtien beach.This
Villa has been recently renovated to a high standard and consists of 4
bedrooms, 4½ bathrooms. It features a spacious open plan living/
dining area, excellent open plan Western kitchen and separate
storage area to the rear of the property, and outside have thai kitchen
.The pool is of good size and there is a sala to relax and unwind on a
hot day. It comes equipped with high speed internet and Cable TV at
additional charge. The Villa also has alarm system, CCTV and remote
control gate and esay tto acces sukhumvit road. the villa is perfect
place to stay close to the beach and just 15 minutes away from the
city .Available for rent fully furnished for long term contract.
The village has evening security .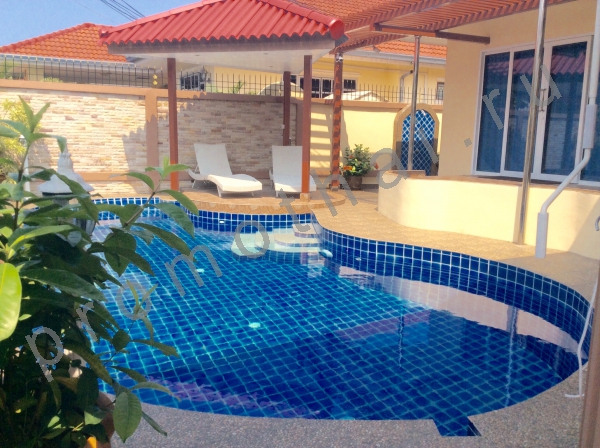 Pattaya
Vendeur: 0859469674 0837718720 Zal

Langue de communication: - English



R17528

Texte
Prénom
E-mail
Téléphone






Warning - the PROMOTHAI website is not responsible for the accuracy of the published FREE advertisements.

Direct communication with the owners, not through an agencies, is a subject of your personal responsibility for deposits, payments and other matters.



--