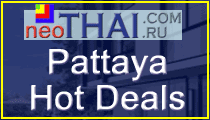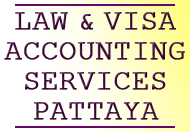 Taux de change du baht de Thaïlande fr.PROMOTHAI.com
THB
buy
sell
USD
29.9442
30.372
EUR
33.1685
33.9812
GBP
39.3285
40.3463
HKD
3.8144
3.91
JPY
27.3655
28.2009
12 Dec 2019
Vente - Baan Sansaran
R17521
Appartement 2-Chambres à coucher 105 m²
Hua Hin, Central Hua Hin
89, Phetkasem Rd.

Baan Sansaran





Prix de vente
9 500 000
THB

- Propriété privée

Updated 15-9-2017



Étage - 4
Chambres à coucher - 2
Salles de bain - 2

Distance jusqu`à la plage - 200 m.

Vue sur la mer: t

Piscine: commune

Gardiennage


Climatisateurs - 3

Ameublement complet

Cuisine

Four à micro-onde

Fourneau à plaques éléctriques/à gaz

Réfrigérateur

TV

Coffre-fort

Internet WI-FI


Helles geraeumiges Condo in tropischem Garten mit 3 Pools, direkt am
Strand. Auto Einstellhalle. Bluport shopping und Cicada Market in
Gehdistanz. Fitnessraum, Reinigungs-/Waescheservice.



Hua Hin
Vendeur: 0825277711 Helene Kellerhals

Langue de communication: - English - Deutsch - Français - Italiano



R17521

Texte
Prénom
E-mail
Téléphone


Warning - the PROMOTHAI website is not responsible for the accuracy of the published FREE advertisements.

Direct communication with the owners, not through an agencies, is a subject of your personal responsibility for deposits, payments and other matters.




---